Glass Top Coffee Tables Create Design Impact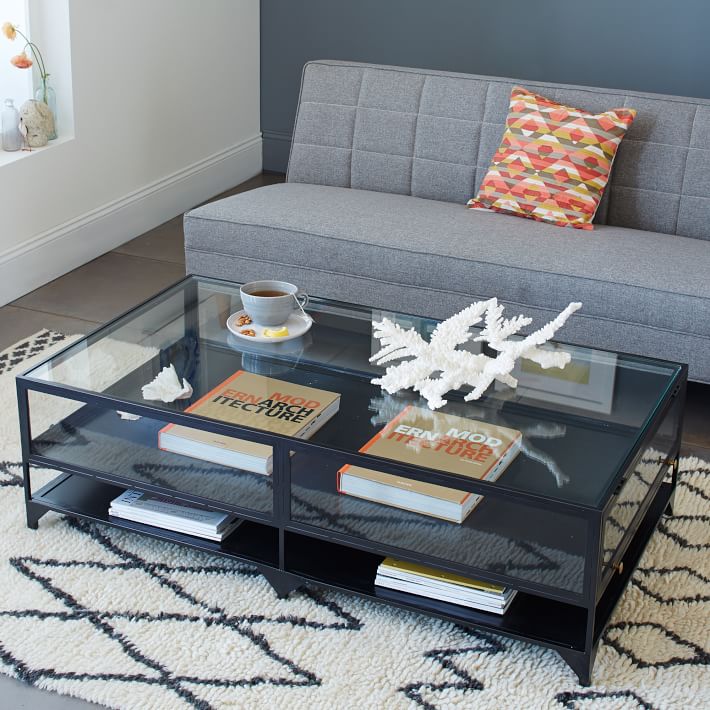 Houzz.com highlights 10 living rooms with glass topped coffee tables that create a design that is the focal point of the room.  Each of the 10 designs create a dramatic design element.
Styled to Perfection - Great design to display candles, books or othe collections.  The 2 tiered glass top allows you to create a haromony in the decor.
Tinted Glass - Grey or bronze tinted glass can provide a retro look and a warm, cozy feel.
Graphic - A unique coffee table base can be highlighted with a beautiful glass table top to emphasize the design, creating an actual piece of art.
Slender - This design works in small areas or in areas where a piece of furniture other than the coffee table is the focal point.
Industrial - A great way to make a design statement with a bold metal frame.  Can be combined with other decor to create that urban look.
Related to other elements - The coffee table frame can be tied into other design elements in the room to create a harmony in the room for a very relaxing environment.
Iconic - Take an iconic piece of funrmiture and make it the focal point of the room.  Add a splash of color for real effect.
Wheeled - Create your own design installing glass on castor wheels to provide a Scandinavian look.  Ann added advantage...east to move the table for ease in cleaning!
Concentric circles - A round table can draw attention to the center of the room, making it the focal point of the room.
Overlapping Rectangles - This design can be used in large living spaces, providing flexibility in options with the pull-out table.
Broken tabletop glass? Give Frank's Glass a call at 513.829.8284. Or if you are creating your own design with a unique base we can cut glass to make the perfect table top.