Mirrors...A True Reflection of Your Bathroom Decor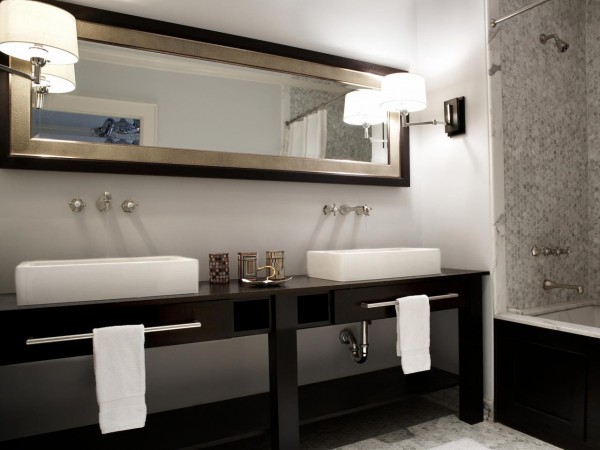 A great article from houzz.com on how to select the bathroom mirror that will make the biggest design impression in your bathroom, while still providing the essential function of a mirror. Below is a guide to help you select the right mirror for your bathroom.
Size - When making a decision on size, consider function and proportion.
Single vs. Multiple - Often times determined by whether it is a single or double sink vanity, however if wall space permits, a double mirror can add functionality to a space even if there is only one sink.
Sconces - Installing smaller mirrors can allow space for sconces, which can add illumination and a beautiful design element.
Wall-to-Wall Mirrors - Large mirrors can create the illusion of space.
Framed vs. Frameless - Framed mirrors are often installed to provide a decorative touch while frameless mirrors instill a more contemporary, spa-like environment.
Inset Mirrors - In renovations or new installation a mirror inset into the tile can provide a custom built-in design.
Round Mirrors - A great way to bring softness and a relaxed appearance to a bathroom. Partners well with a pedestal sink.
Medicine Cabinets - Great option in a bathroom with limited storage. They can be inset or wall mounted, with a lot of great design styles available in today's marketplace.
Suspended Mirrors - Can be used in bathrooms where there are windows or other obstructions over the vanity.
Now you are ready to move forward on your bathroom design!!