Which Bathroom Vanity Design Works Best For You?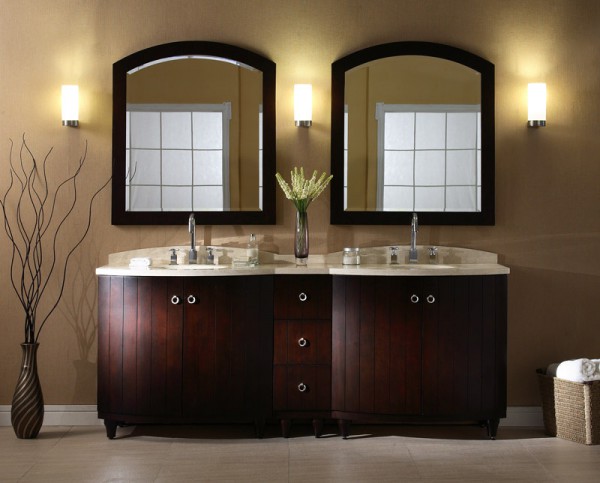 In today's design world, there are a myriad of bathroom vanity options available. From the traditional, to free standing to the sleek new "floating" designs, there is a design to fit your lifestyle. This houzz.com article has some great styles to pique your fancy!
Washstand. A traditional-style washstand offers timeless, elegant ambiance in a bathroom. The downside of this option is no storage.
Single sink. For a modest sized bathroom a single sink with a built in cabinet is a good option. Wall mounted faucets work well with this design.
Freestanding. From vintage to sleek modern, there are a myriad of freestanding vanity options available in today's design world.
Perch on a plinth. Provides a dramatic contemporary design to a bathroom. Vessel sinks add to the appeal.
For kids. Bright colors and lots of storage works best in a kids bathroom.
Big storage. A large vanity with lots of storage drawers beneath helps hide bathroom clutter. Using monochromatic colors helps de-emphasize the large doors/drawers.
Petite. Make sure the size of the vanity is in direct correlation to the size of the room. A vanity can make a huge impact in a small bathroom.
Custom. You can't beat a vanity that's tailor made to fit your space and style.
Wall mounted. A "floating," or wall-mounted, vanity is perfect for compact bathrooms, as the clear space underneath promotes a light and airy look and is easy to keep clean. Choose flush door fronts with a neat, recessed grip to enhance the streamlined silhouette.
Colorful. Vanities aren't just about great storage and fuss-free functionality, they can also create a much-needed design boost in the bathroom. And for color maximalists, that doesn't have to mean compromising with wood and natural stone. If you prefer a bold hue, accent a neutral bathroom with a zingy primary-colored, lacquered unit and let the sunshine flood into your life.
Now you should be ready to pick out the perfect vanity for your bathroom! Call Frank's Glass at 513.829.8284 for all your mirror and glass needs!