Turn Your Bathroom Into A Personal Utopia
August 5, 2014
|
Bathroom, Clearshield, Framed Shower Doors, Frameless Shower Doors, Glass Shelving, Mirror, Shower Door, Shower Enclosure, Shower Hardware, ShowerGuard, Tub Enclosure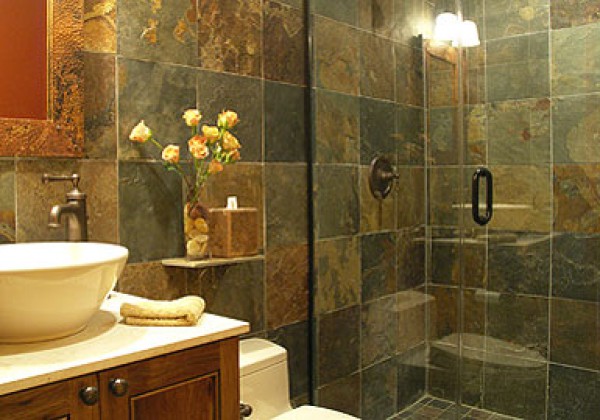 A shower is one of the first thinigs you notice when you step into a bathroom, so make sure your enclosure not only matches your style but also accentuates your bathroom. Read this houzz.com article for some great design ideas.
Below are 10 style design options to choose from:
Frameless glass shower enclosure. Lends itself to any style, whether you want a sleek contemporay design or a classic elegant look. Add Showerguard for easier cleaning!
Aluminum and glass shower enclosure. Provides an urban or Asian look to the bathroom. Several frame finishes are available.
Glass block shower enclosure. Very versatile, often times designed without a door. They have strong lines and give your bathroom a clean, cool look.
Sliding enclosure. Practical space saving option.
Tub enclosure. Switch out that shower curtain with glass for a cleaner, more stylish option. Patterned glass is also available for a unique look or privacy.
Textured glass enclosure. Beautiful textures are available that create a spa-like feel.
More than one entrance. Dual entry showers provide a great design feature and allow for a real his-and -hers feel.
No shower enclosure. Some materials are condusive to no shower enclosure. can make a room feel expansive.
Framed enclosure. Low cost solution, still available in stylish designs.
Tile and glass enclosure. A frameless shower door combined with tiled walls provides ann open look. Try different frame and tile color combinations to create a dramatic effect.
So regardless of what shower enclosure you choose, call Frank's Glass at 513.829.8284 to come out and do a free measure! The sooner you call, the sooner you can start enjoying your personal utopia!