The Art of Cleaning Glass
December 10, 2013
|
Cleaning Showers, Cleaning Tub Enclosures, Cleaning Windows, European Shower, Frosted Glass, Glass, Glass Cabinets, Glass Shelving, Glass Tabletops, Mirrors, Patio Doors, Shower, Shower Door, Sliding Doors, Tinted Glass, Tub Enclosure, Windows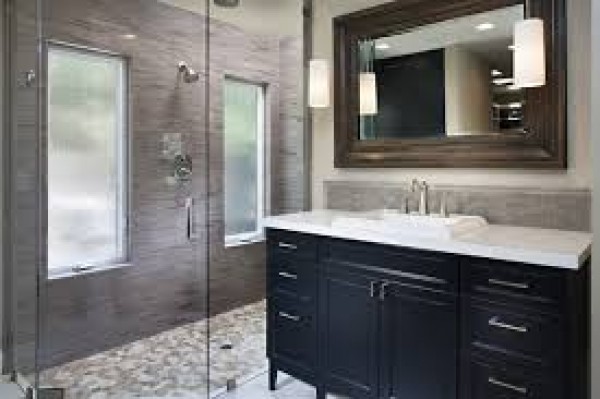 Glass can add such a beautiful design element to any room. Whether it's the mirror above your fireplace, a European shower or a protective glass tabletop, the natural elements of glass can make an ordinary space stunning. However, as much of an impact as glass can make in your home design, it can be very difficult to keep sparkling clean, especially if you are not using the right cleaning products.
"Not all glass doors and windows are created equal", says interior designer, Anne DeCocco. "There are many options in glass, and some require special care and cleaning. My main advice to clients is to read the glass installation literature and to talk to the installer for specific care instructions, and do your part with dailly maintenance."
This article from Houzz provides great cleaning instructions for the different types of glass throughout your home. From shower doors and windows, to decorative and tinted glass, follow these cleaning tips to keep your glass shiny and clean.
Frank's Glass carries a spray foam glass cleaner that eliminates streaks and keeps your windows and mirrors squeaky clean. It is also great for car windows and cleaning carpet stains. Stop by for your can of glass cleaner today so you can see more clearly!