Sneeze Guards Can Help Protect Your Customer's and Employees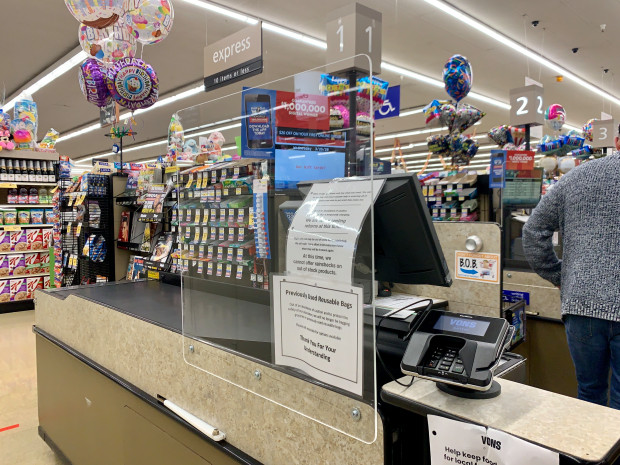 In today's changing world most of the local retail stores are installing sneeze guards (plastic/glass dividers) to help protect both their customers and their employees from the coronavirus. Whether you are a medical provider, dentist, veterinarian, jeweler, salon, gym or retail business sneeze guards can provide one additional separation between your employee and your customer.
But what exactly is a sneeze gurd and can it really help prevent the spread of COVID-19?
Sneeze guards are large shields made of plexiglas/acrylic that create a physical barrier between people. Social distancing mandates that people stand at least 6 feet away, but completing a financial transaction from a distance makes this nearly impossible. The sneeze guards help protect both cashiers and customers in the event that someone sneezes, coughs or even spits a llittle while speaking.
Frank's Glass can custom cut acrylic or glass to meet your companies unique application. We can also help in determining the best method of installation. Give us a call today at 513.829.8284. Be prepared to help protect your customers and employees once the quarantine is lifted.