Small-Space Secret: A Great Big Mirror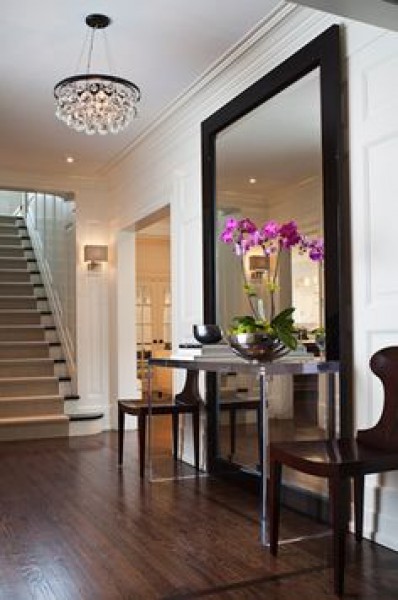 Great article from houzz.com providing some design tips on incorporating mirrors in your home décor, using them to accentuate your home's best features.
An oversized mirror makes a small room feel much larger. Click on the article above to view these 8 shining examples!
Pay attention to what the mirror reflects. Position it so it plays off the best features of the room design.
Install mirror on one wall in a room to create the illusion of space.
A mirror can infuse drama into a room by positioning in the proper place.
When positioned across from a large window, a mirror will reflect light to brighten the room.
Mirrors can be used in place of artwork...especially when reflecting a unique design element in the room.
If mirrors are placed on either end of a room or hallway it creates the illusion of space.
When placed in a small room it will reflect any light and radiates it throughout the room
Install a mirror in your walk-in closet to create a "boutique" atmosphere.
Framed or unframed, mounted or free-standing, mirrors are hardworking and can double your decorating dollar. You may live in only 500 square feet, but the right mirror can make it appear much larger.
Call Frank's Glass at 513.829.8284 for all your mirror and glass needs!