Making a Grand Entry
March 23, 2016
|
Door Glass, Double Pane Glass, Entry Door, Entryway Design, Entryway Mirrors, Foyer Design, Glass, Glass Entry Door, Glazed Entry Door, IGU, Insulated Windows, Mirror, Safety Glass, Side Lights, Tempered Glass, Transom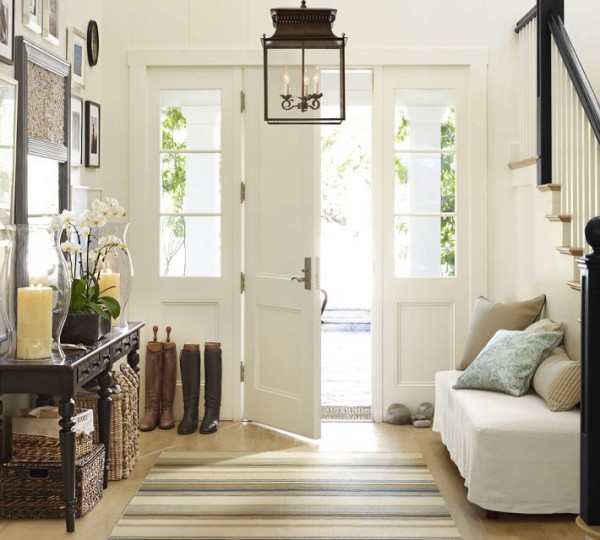 Your front door can be the first impression visitors have of your home. This article from houzz.com provides some great decorating ideas on how to boost your front door appeal.
Demand more from your door. Make sure the entrance to your home is well lit and visible so it is welcoming.
Install a screen door to let those warm spring breezes bring in the fresh air. Screen doors are available to accentuate your design; buy one with a themed cutout or a fun motif.
Paint your door a bright color for a design statement or an island motif. It will really stand out! Don't stop with the outside of the door...paint the inside too!
Install a unique door knocker to add a personal touch to your door.
Let there be light! Make sure your foyer is well lit and think about installing a front door with windows so the natural light can pour in. Worried about privacy? Incorporate an obscure glass such as frosted or patterned.
Incorporate a mirror in your foyer to create the illusion of space. It will also reflect light coming in from the front door creating a welcoming entrance.
Opt for curvy design pieces in your entryway. Rounded shapes create a real fend shui where curves are preferred because they facilitate the movement of energy throughout a space.
Add texture for natural warmth. Natural materials such as wood, baskets and fabrics are a good choice to create visual interest and make your space more hospitable.
Show off your personality. Incorporate a special collection on the wall or sprinkle in a few special design pieces to create a warm, welcoming atmosphere.
Keep it neat! If it is the collection place for your families shoes and coats add a bench unit with storage to provide organization and seating.
Appeal to your senses. Change your door bell to one that plays your favorite song or hang some door chimes outside your front door to provide that welcoming tinkling sound. Fresh flowers or a potted plant can also bring in scent and greenery to embellish your entryway.
This article makes me want to run out and shop for some new accent pieces to complement my entryway. Need glass to replace broken glass in your front door or have you decided to add a mirror to your entryway? Give Frank's Glass a call at 513.829.8284 for all your glass needs. We can help you with replacement windows, doors, mirrors and screens.