Kitchen Cabinet Glass Makes a Design Impact
January 24, 2018
|
Acid Etched Glass, Cabinet Glass, Double Pane Windows, Frosted Glass, Glass, Insulated Glass, Kitchen Design, Reeded Glass, Seeded Glass, Seedy Glass, Tempered Glass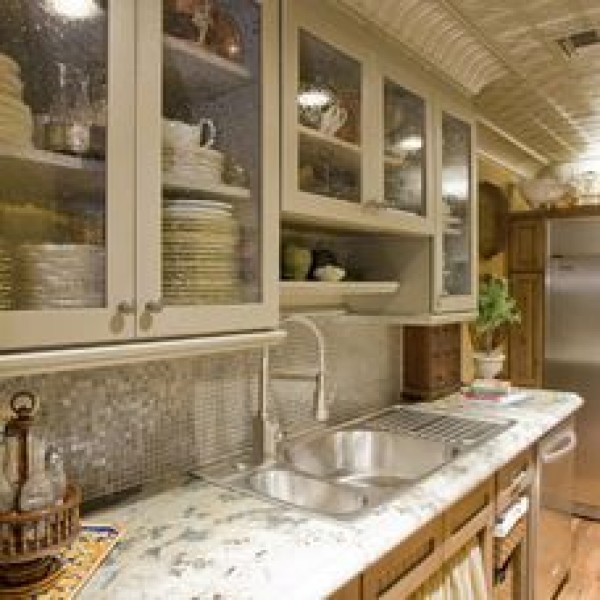 One of the most popular kitchen trends of 2018 is installing/retrofitting glass inserts in your cabinets. This article from houzz.com provides some great ideas on "8 Beautiful Ways to Work Glass Into Your Kitchen Cabinet".
Glass-front cabinets, often used in upper areas of a kitchen, can make for a pretty and practical focal point. These clear cabinets can be illuminated for ambiance, display precious possessions, store functional kitchen items and ease transitions from room to room. Seeded and frosted glass are two popular obscure options that can create a unique design element. If you are purchasing new cabinets they generally can be ordered routed out without the glass. Often times it is more cost effective to order them without the glass and have it installed through your local glass company. Looking to update your current cabinets for a new design look in 2018? Frank's Glass can often times route out your existing cabinet and install decorative glass to make a real design impact in your kitchen.
No matter what your design style, Frank's Glass has a decorative style to complement your home. Stop by our showroom or visit our Pinterest page for some design ideas. Start out your new year with a new kitchen decor!
Call Frank's Glass at 513.829.8284 for a free estimate!