Is Your Fireplace Ready for Old St. Nick?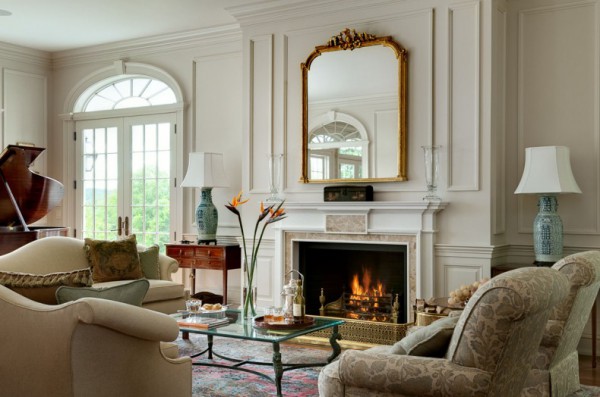 It's that time of year again when we start building fires to help keep us warm from those cold northerly winds. Is your fireplace clean and prepared to have fires? Did you know that a lack of fireplace maintenance is responsible for more than 27,000 chimney fires each year. This article from houzz.com provides some great tips on how to ensure your chimney is safe for holiday gatherings by the fire (and for Old St. Nick).
1. Why do chimneys need to be cleaned? Smoke from burning wood goes up your chimney, leaving behind a substance called creosote, which is highly flammable.
2. How to know if your chimney needs inspection and cleaning. The NFPA recommends an annual inspection of all chimneys, flues and vents.
3. Cleanings help keep your fireplace working properly. In addition to safety concerns, chimney maintenance also ensures the fireplace will continue to function properly.
4. Finding the right professional.
Before you
hire a chimney sweep
, it's important to know what to ask. The CSIA
recommends you ask the following questions:
How long has the chimney sweeping company been in business?
Does the company offer current references?
Does the company have unresolved complaints filed with the city or state consumer protection agency or Better Business Bureau?
Does the company or individual carry a valid business liability insurance policy to protect your home and furnishings against accidents?
Does the company ensure that a CSIA-certified chimney sweep will be on the job site?
5. Can you DIY? While cleaning your chimney could be a DIY project for someone capable of and knowledgeable about home repair, it's not recommended. It's a dirty, difficult and potentially dangerous job.
6. Preparing for inspection and cleaning. There's not much homeowners need to do before a chimney inspection. Clear the mantle and remove any objects or furniture from in front of the fireplace.
7. The three levels of inspection. The type of inspection performed during the service will depend on the customer's needs, and is ranked according to service level.
8. How long does a cleaning take? "It depends on how dirty the chimney is and how big it is," Lovsteen says. Generally, it takes a two-man crew about an hour to clean a chimney. If it's really dirty, it might take two hours.
9. Don't forget the rain cap. A code-compliant rain cap is highly recommended to help keep out rain, birds, leaves and wind.
And if your fireplace glass needs replaced give Frank's Glass a call at 513.829.8284. We carry tempered, pyrex and pyroceramic glass.