Is it Always a Great Day at Frank's Glass? Absolutely!
August 12, 2020
|
acrylic, Bathtub Enclosure, customerservice, Double Pane Windows, Entry Doors, franks glass, glass, lexan, plexiglas, shower doors, windows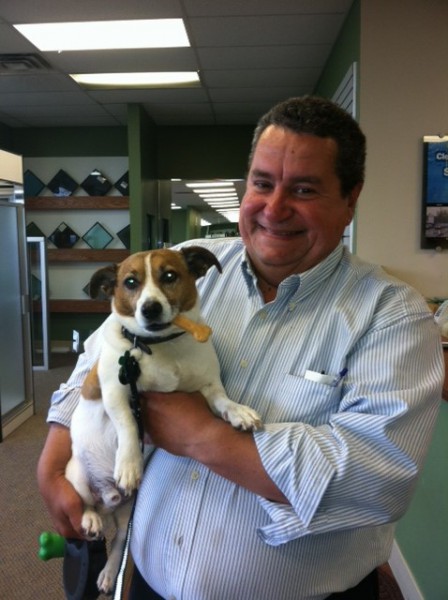 A couple of years ago Frank's Glass started answering all incoming phone calls with the greeting, "It's a great day at Frank's Glass, this is (reps name), may I help you?"  You would not believe the positive response we have received.  Customers comment daily on how nice it is to have a live representative answer the phone, and with such an upbeat greeting.
When is the last time you called a company and a "live" person actually answered the phone?  And not only an actual "live" voice but someone who sounded like they enjopyed their job and wanted to help you.  If it's been awhile, call Frank's Glass and you will see what good customer service is all about.  Did you know that attracting a new customer costs five times as much as keeping an existing customer and that 86% of consumers quit doing business with a company because of a bad customer experience?  These statistics show how important it is to provide your customers with top notch customer service so they will continue to be loyal customers for years to come; and they will refer you to their friends and family.
It is also important when a customer walks into your showroom that the representative have a smile on their face and warmly greet each customer.  When I started at Frank's Glass I was impressed when one of our representatives greeted most of our customers by name.  When I inquired how she remembered everyone's name she informed me that all she did was look at the name on the paperwork for our scheduled appointments and watched for that vehicle to pull in and then greeted them by name.  How ingenious and it really took no effort at all, but made the customer feel special when they walked through the door.
Frank's Glass has also made a name for themselves as being a child and animal friendly establishment.  We have a great play area for the children to play in while they wait and pets are welcome to accompany their owners into our showroom.  We provide children with a sucker (with the parent's permission of course!) and dogs with special treats (as is Newton in the photo below!)!
In today's competitve business world it is important to find a way to differentiate yourself...great customer service is one way to do it!  Stop by Frank's Glass today...and bring your children and pets!