Interior Glass Doors Make a Huge Design Impact
April 15, 2015
|
French Doors, Frosted Glass Doors, Glass, Glass Doors, Interior Glass Doors, Patio Doors, Pocket Doors, Sliding Barn Doors, Sliding Doors, Transoms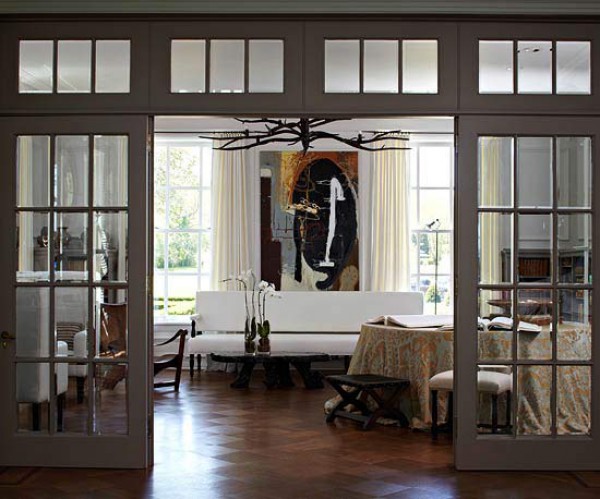 Incorporating interior glass doors in your home can help bring sunlight into rooms and can provide a solution to traffic flow issues. This great article from houzz.com provides 9 examples of how to give glass doors a more prominent role in your design.
Borrow light from outdoor spaces. Brighten up your interior space naturally.
Keep a favorite feature visible. Do you have a unique brick or stone wall in one of your rooms? Enjoy it from multiple rooms with interior French doors.
Give your home office an interior view. Make your office cheery so you don't mind working!
Pull a disappearing act with pocket doors. Interior glass pocket doors visually divide rooms when needed but slide open when one large space is desired.
Hide in plain site with frosted glass doors. Keep the clutter of a laundry room or pantry hidden by using obscure glass doors.
Flex it up with translucent pocket doors. Provides privacy while still allowing light in. Can open up spaces for larger entertaining area.
Open up a small house. Visually opening up the space will make your home feel much larger than its square footage.
Use French doors to open up a dark entryway. Open up your entryway and let in light by installing a glass door with a transom above.
Double your French door dose for better flow. Will create the illusion of larger spaces in a home with small rooms.