Here's Looking at You: A Mirror Personality Quiz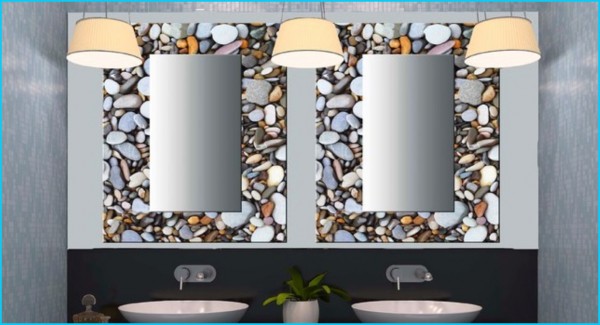 What does your bathroom mirror preference say about you? This houzz.com article offers some speculations to go with 11 different mirror styles. Apparently a mirror can tell a lot about you...your astrological sign, travel preferences, personality traits and favorite drink. Who knew a mirror could divulge so much!
So, is your bathroom mirror:
Colorful and playful?  You are artsy with a vintage flair.  You like to shop at boutiques, preferably in the northwest.  Zodiac sign?  Probably a Cancer or Aquarius.

Clean lines in natural wood?  You are probably a minimalist who prefers simplicity.  You love shopping at IKEA and your favorite travel destination is Northern Europe, with a specific interest in the Scandinavian countries.  Favorite drink is Aquavit and your sign...probably Taurus.

Gold gilded in a "flower" shape?  Definitely a girly-girl.  You fly off to Paris & Rome every chance you have!  You are a trend setter and love to throw big parties.  Your favorite drink?  A cosmo (preferably in some new flavor!)  Zodiac sign?  Aries, Aquarius or Cancer.  
These are just 3 of the 11 Click on the link above for more fun in determining your "mirror personality"!  And remember, Frank's Glass is here for all your mirror (and glass) needs.  Call us at 513.829.8284.