Great Holiday Decor Ideas
November 19, 2014
|
Coffee Table Glass, Dining Table Glass, Double Pane Windows, Glass Tabletops, Holiday Mirror, Insulated Windows, Lamp Post Glass, Lamppost Glass, Mantel, Mantel Holiday Decor, Mirror, Patio Doors, Protective Glass, Replacement Windows, Shower Doors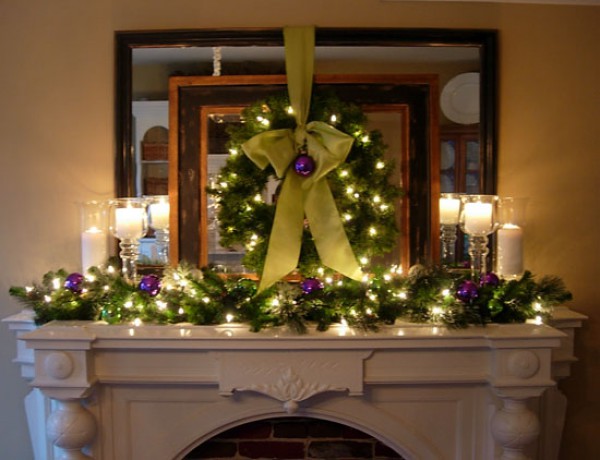 Deck these areas with garlands, lights and other seasonal decorations, and watch a festive mood take hold! Click here to go to the houzz.com article to view photos of this great holiday décor ideas. Decorations don't have to be elaborate. Simple touches include foliage, a seasonal tablecloth and twinkling lights. To get you all in the spirit, here are some areas around the house that can easily be decorated with garland, wreaths, fall fruit and lights.
Front door. Hang a wreath or garland to welcome in the holiday season.
Lamppost. Add some garland and ribbon to provide a seasonal flair.
Mailbox. Wrap the mailbox in garland, ribbon and twinkling lights to create a warm welcome to visitors.
Front porch. Create a holiday display using pumpkins, garland and dried foliage.
Entry table. Display Holiday photos or Christmas cards. If a mirror hangs above the table festoon it with a Holiday wreath.
Stair rail. What says "Christmas" more than a seasonal garland on the stair rail? It creates Holiday cheer!
Mantel. One of the most classic places for Holiday décor. Include family photos or make a pine cone and light display.
Dining table. Create a Holiday centerpiece and accentuate it with a beautiful runner and seasonal foliage.
Back of a chair. Make your meal table inviting and warm with a special touch for family or guests on their chair backs. Greens and sleigh bells are a perfect decorative touch.
Powder room. Switch out towels to seasonal colors and add fall or Holiday scented candles and greenery.
Kitchen counter. Display a bowl with Winter fruit to create a beautiful, and edible, Holiday centerpiece.
Coffee table. Display fresh flowers, seasonal candles and Holiday books.
Frank's Glass is here for all your glass needs...we do shower doors, mirrors, table top glass, glass shelving, lamp post glass, windows, doors and much, much more. Call us today at 513.829.8284 or visit our Pinterest page at www.pinterest.com/franksglass/ for great decorating and design ideas!