Find the Right Glass Door for Your Patio
July 7, 2014
|
Commercial Doors, Double Pane Windows, Folding Glass Doors, French Doors, Glass, Glass Tabletops, Insulated Windows, Patio Doors, Pivot Doors, Screens, Shower Door, Sliding Doors, Sliding Glass Doors, Telescoping Doors, Tub Enclosure, Windows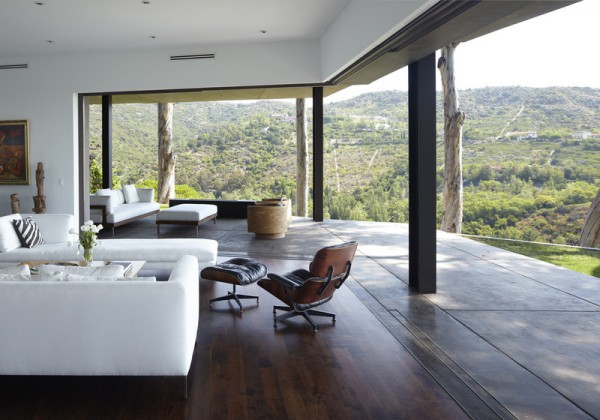 It's more than just a patio door - it's an architectural design element. It wasn't all that long ago that you didn't have many options when shopping for a patio door, but now there are many options available that were previously only affordable to the wealthy.
Below is an overview of the options available. From hinged to folding to telescoping, there's a patio door that will fit your home's needs, aesthetically and operationally! Please click here to read the entire houzz.com article.
French Doors - Available in both an in-swing or out-swing option. If installing an in-swing door you must take into consideration your furniture and rug placement. These doors also require a threshold, which generally projects up to an inch or more above the floor so can potentially prevent a smooth transition from inside to outside. French doors have limitations in width due to the weight limitations on the hardware.
Sliding Glass Doors - These doors can be used in almost every application and can be designed to complement all types of design, from traditional to contemporary. Due to the frame and track construction, these doors can accomodate very large openeings. It is important to take the track system and the height/projection of the header into consideration when incorporating a sliding door into your room design.
Telescoping Patio Door - These doors generally consist of 3 or more panels that slide past each other. The big advantage of a telescoping door is the ability to get a really wide opening that can eliminate the barrier between indoors and our. This construction door fits well with contemporary design, providing unobstructed glass panels and a staggered configuration.
Lift/Slide Door - These doors have a track that each panel uses until the panels reach the sides, wwhere multiple tracks will staart. For the most part, the track is inconspicuous, while the panels neatly fold up and disappear into an adjacent wall. Thiss allows for huge openeings and virtually provides glass walls", which when opened practically extends the indoor into the outdoor living space.
Folding Glass Doors - The folding glass door is another way to create a large opening, particularly in situations where there is no space in the walls for panels to slide into. Folding glass doors can be set up so one of the panels is hinged, acting like a standard door. This allows for you to go in or out without opening the entire door.
Pivot Doors - The pivot door works like a hinged door in that it swings in, out - or both. Since the pivott door is supported on pivots and pivot boxes it w ill carry the weight of larger doors. The only downfall of the pivot door is that it cannot be used in conjunction with a screen.
So, as you can see, there are many diffeerent options available today to meet your lifestyle needs. The costs can vary significantly so contact Frank's Glass at 513.829.8284 for your free estimate.