Did You Know You Can Get a Ticket for Having a Broken Windshield?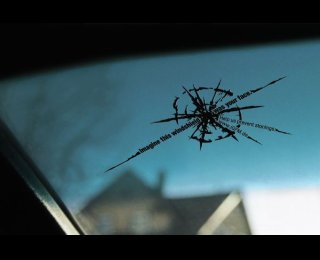 Many of us have experienced that moment when driving down the expressway a truck or car in front of you kicks back a rock. Before you can do anything the rock hits your windshield and you see a chip or crack instantly develop. What you might not know is that you can get a ticket for driving with a chip or crack in your windshield.
Ohio law does not specifically identify sizes and shapes of cracks and chips that are not legal in the state. However, the laws are as follows:
• Vehicles that are in an unsafe condition or that could pose a danger to others are not permitted on the roadways.
• Windshields with large cracks, chips or other defects located in front of the driver may be considered unsafe due to vision obstruction.
In most cases you will not get pulled over for a cracked windshield, however if you get pulled over for another offense, you may also receive a citation for unsafe driving conditions.
Why take the chance of receiving a citation? Give Frank's Glass a call at 513.829.8284 to schedule an appointment to have your windshield replaced or chip repaired so we can get you back on the road safely and worry free.