Choosing the Right Mirror for Your Decor
September 20, 2016
|
Decorative Mirrors, Double Pane Windows, Framed Mirror, Franks Glass, Glass, Glass Tabletops, Insulated Windows, Mirror, Mirror Design, Vanity Mirror, Wall Mirrors, Windows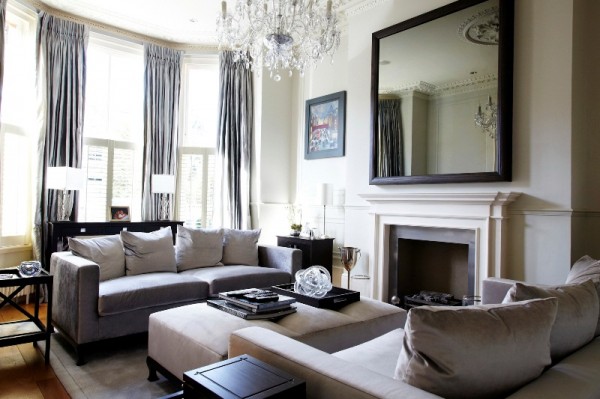 This article from houzz.com provides 3 tips for selecting the right shape, size and style mirror for your décor. There are so many mirrors available today this task can become daunting. A mirror can make a real design impact; mirrors can make spaces appear larger, create warmth, reflect light and add interest.
1. Find the perfect size for your space. Scale is important so make sure you keep in mind where you are hanging it and the size of the wall space.
~When installing a mirror over a couch you can select one that spans the whole length of the couch to make a bold statement or select one that is about a third of the length for a more understated look.
~When it comes to sizing a mirror for above a fireplace, look for something that adequately fills the space between the top of the mantel and the ceiling. You can either have the bottom of the mirror appear to rest on the mantel or hang it centered on the wall.
2. Play with shapes. With so many design options available today, look for a mirror that will make a significant design impact to the room.
~Install a large mirror on a small wall or choose a grouping of mirrors to break up the space.
~Walls without architectural details are a perfect canvas for any mirror, but to add instant depth and interest, choose a classic, strong rectangle. Look for a size that is either equal to or almost as large as the piece you're hanging it above.
~A mirrored panel wall is an option but be sure it is reflecting it is installed to highlight a focal point (a chandelier, piece of art, window).
~If your furniture has straight lines, select a mirror with a shape to "soften" the design. Consider your mirror wall art.
~Keep in mind that the frame can make or break the design impact a mirror can make in a room.
3. Consider your style. A mirror becomes wall art so the style should complement your room design.
~In a sleek, modern or minimalist space, consider that a thinly framed and elongated rectangle will visually expand the room in a strong but subtle way.
~Design your room around a unique mirror, keeping in mind that the rest of the room décor should be more understated to create the desired impact.
~You can add a significant amount of style to your space with an artistic mirror. Wrought iron branches, gilded leaves, a whitewashed driftwood surround — all are options that don't require additional accompaniment.
And keep in mind, if you find a frame or unique concept without the mirror, your local glass shop can probably help you out. They can generally cut a mirror to fit your design masterpiece.