Choosing Energy Efficient Windows for Your Home
April 4, 2018
|
Double Hung Windows, Double Pane Windows, Energy Efficiency, Glass, Insulated Windows, Replacement Screens, Replacement Windows, Rescreens, Screens, Storm Windows, Windows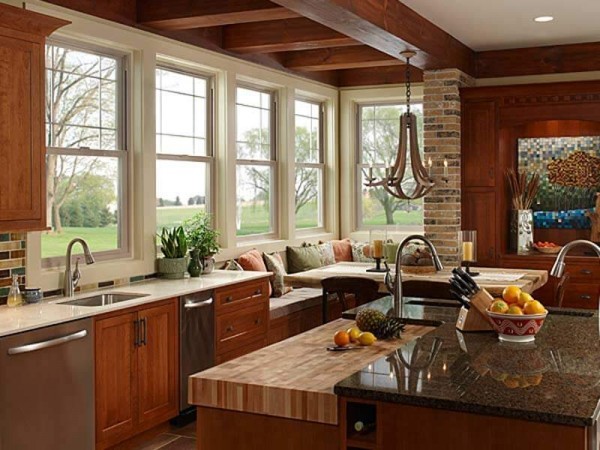 Great article from HGTV discussing the four factors to consider when choosing energy efficient windows: frame, glass, design and installation. The key is knowing what window upgrades will give you the biggest bang for your buck without delivering a blow to your bottom line.
The Right Frame of Mind
There are a variety of materials available for window frames, and each has positive and negative aspects. It's up to you to decide what's best for your style and your budget.
Vinyl: Just because vinyl is a less expensive material doesn't mean it has to be "cheap." A well-constructed, properly installed vinyl window can be a practical choice: budget-wise while still offering excellent energy efficiency measures through insulated glass and tight construction that reduces air leakage.
Wood: Wood windows offer the best insulative value, though they also require more upkeep than vinyl, wood-clad or aluminum frames. Because of the potential for rot, they may not be the best choice for extremely humid or rainy climates.
Aluminum: While not the top-performing material in terms of heat transfer and loss, aluminum windows are practical in rainy, humid climates, and they meet stringent coastal building codes in hurricane-prone areas..
Wood-Clad: Wood-clad windows seemingly offer the best of both worlds: a low-maintenance exterior (usually vinyl or aluminum) encasing a temperature-transfer-resistant wood interior, however these windows are not always ideal for wetter climates because they can be prone to water intrusion, which can cause rotting, especially in the sills and jambs, where water tends to pool.
Inside the Glass
While the material each window is constructed from is important, the reality is most recent window-related buzzwords are all about what's inside the frame. But what do all these upgrades mean for homeowners?
"A double-paned window with Low-E glass, with a vacuum-sealed argon fill — that's what people ask for," per John Lala, president of Rycorp Construction in Virginia Beach, Va . "It's an extra $40 or so per window for me to add these features, and they really do make a difference in a home's utility bills." John says he's found that doing anything more, like using triple-paned glass or denser gases with greater insulative properties, "just adds cost and gives diminishing returns in efficiency."
You shouldn't have to look much further than a window's glass to find out what the unit's efficiency features are. All windows in the voluntary Energy Star program will have a sticker on them with ratings from the National Fenestration Rating Council (NFRC). To qualify for Energy Star status, window manufacturers have to meet standards on these two main metrics
U-value: measures a window unit's resistance to heat loss
Solar Heat Gain Coefficient (SHGC): measures how much heat enters a home through the glass
For both U-Value and SHGC, the lower the number, the better the window should perform.
Designed for Efficiency
Some window designs are inherently more efficient than others. The most common types:
Double-hung windows: These are traditional units in many homes across the country, and they're especially common in pre-war buildings. With double-hung windows, the bottom slides up to open the unit.
Casement windows: Popular in climates where wind is an issue, these units, which have a crank that swings the window outward to open, actually seal themselves off tighter when wind blows in toward the house.
Picture windows: These usually don't open and come in many different shapes and sizes, but that doesn't mean they can't be efficient — glass choice and gas-filled interiors are especially important in these larger units.
Sealed From the Elements
Finally, don't overlook the importance of proper installation. Even the most expensive window unit won't perform effectively if it's not installed correctly.
Flashing and proper caulking may be the cheapest parts of window installation, but if they're not done with an eye to detail, the ensuing water leaks will cause a barrage of problems that could have been easily prevented.
Call Frank's Glass today at 513.829.8284 to schedule a free estimate!