Chipped or Cracked Windshield, Oh No!
August 26, 2010
|
Auto Glass, Car Replacement Glass, Commercial Glass, Glass Repair, Glass Replacement, Glass Showers, Home Glass Repair, Insulated Windows, Replacement Windows, Shower Door Replacement, Window Glass Repair, Windshield Glass Repair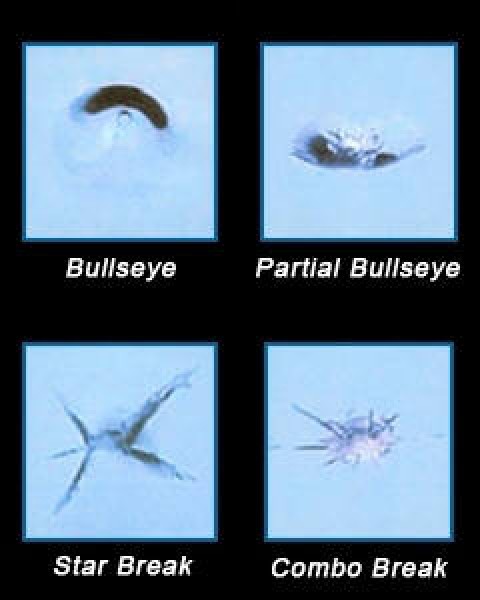 Road construction, gravel trucks, salt trucks, and debris on the roadway all make up a great recipe for a chipped or cracked windshield! Most people assume that once the windshield is chipped or cracked that it needs to be replaced. Not true! The rule of thumb is that if the chip is smaller than the size of a quarter and it is not in the driver's direct line of vision you can repair it. The repair is structural, not cosmetic …so when the repair is completed you may still be able to see the chip, however the resin used to fill in the chip will prevent the chip from spreading or developing into a crack. The chip repair is 100% guaranteed so if the chip was to spread once it is repaired, the full amount of the chip repair will be applied toward the cost of a replacement windshield. Many insurance companies will waive your deductable if a chip repair is done in lieu of a replacement windshield…check with your agent to see if this applies to you.