Broken Side View Mirror?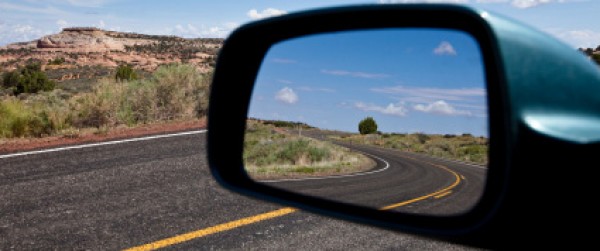 Have you been driving around blind because your side view mirror is broken or the entire assembly is missing? In most cases if the mirror is only cracked or missing but the back-up plate is still intact, a new mirror can be ordered and installed for a lot less than replacing the entire assembly. A standard mirror is generally around $45.00 installed and a heated mirror or one with signal lights is around $100.00. It only takes about 15 minutes and you'll be safely back on the road with full vision.
If the back-up plate is broken or missing or the entire side view mirror assembly is damaged, glass companies can quote you on the cost for a replacement. In many cases a glass company can install a new assembly much more cost effectively than a dealer.
Also, with the hot temperatures a lot of vehicles have problems with the rear view mirrors falling off the windshield. A glass company can reattach the mirror for a minimal cost (under $10).
So the next time you need a side view mirror or assembly call Frank's Glass at 513.829.8284 and drive away with clear vision.