Bathroom Trends for 2016
January 21, 2016
|
Blue Ash, European Shower, Fairfield, Franks Glass, Glass, Glass Counter Tops, Glass Shelving, Glass Tabletops, Glendale, Hamilton, Indian Hill, Insulated Windows, Lebanon, Mason, Mirrors, Sharonville, Shower, Terrace Park, Tub Enclosure, Vanity Mirror, West Chester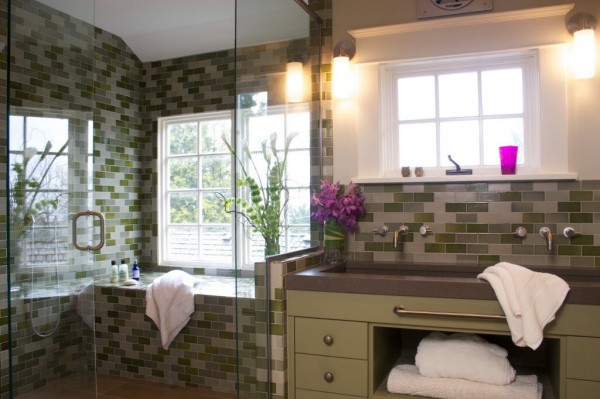 Have you ever thought of what features you would want included in your dream bathroom?
If you got caught up in the recent Powerball craze, chances are your fantasies of winning turned to thoughts of what your dream home would be like. And in that fantasy, at some point, your attention probably focused on the master bathroom. Spacious, full of light, spa-like, covered in elegant yet soothing tile — and heated everything! These are characteristics that many homeowners would strive for if given the opportunity.
This houzz.com article highlights 4 dream bathrooms with some great features icorporated, such as heated shower benches, radiant floor heating, heated bathtub headrests and his-and-her spray heads and control valves for showers. Additional trends for 2016 are custom tile designs, special make-up and hair appliance storage cabinets, floating vanity mirrors and spacious dressing areas. Incorporation of natural light is also highlighted in many of the designs.
"Calgon, Take Me Away!!" (Only to be understood by those of us 40 and over!)
Call Frank's Glass at 513.829.8284 for all your shower and vanity mirror needs!