Bathroom Sink & Mirror Selection
July 21, 2020
|
bath design, Bathroom, Bathroom Design, Bathroom Mirrors, Bathroom Remodel, Bathroom Trends, Beveled Mirror, Framed Mirror, Frameless Shower, Glass, Mirror, Mirror Decor, Mirror Design, Vanity Mirrors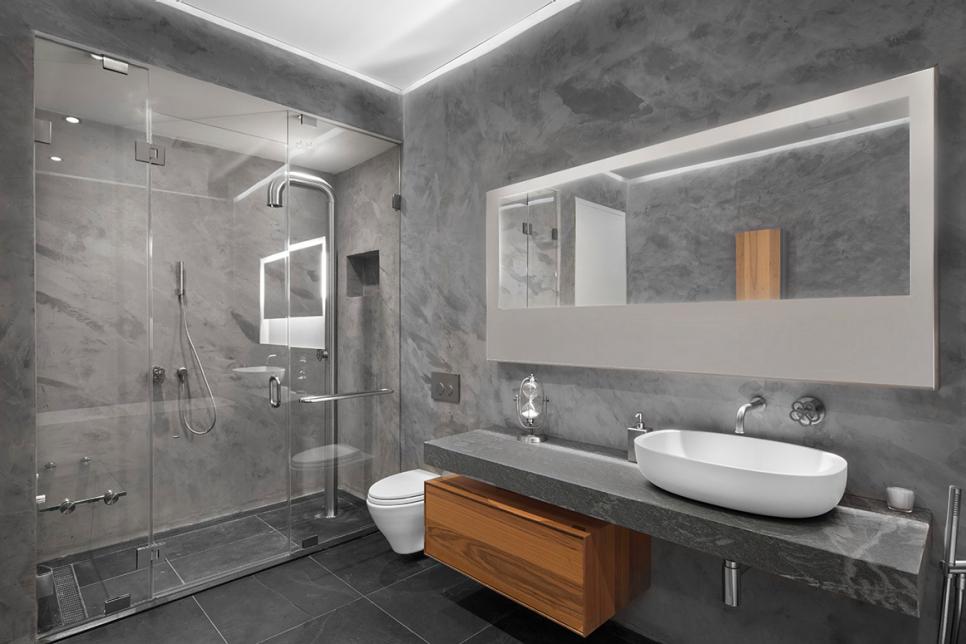 It is important to select the right sink and mirrors for you bathroom vanity. This article from
houzz.com
provides designer expertise on the pros & cons of different options. You need to consider which room you are shopping for (master bathroom, family bathroom, powder room), who will use the room and how much space you have.
Let's explore the options:
Undermount Sink. This type of sink sits underneath the counter. The rim of the sink is fixed to the underside of the countertop. Creates a seamless look and is easy to clean.
Top Mount Sink. Sink is designed to sit on top of the counter. Suitable to install with most countertop materials.
Pedestal Sink. Low cost and provides classic vibe. No place for storage.
Vessel Sink. Sits completely on top of the countertop, although there are some models that sit partially below the counter. Makes a design statement. Cleaning can be a bit tricky.
Integrated Sink and Countertop. The sink is molded as part of the countertop. It can be made from various materials, such as porcelain or acrylic. Low cost and easy to clean.
Semi-Recessed SInk. If your bathroom has limited space, but you would still like some cabinet space below your sink for storage, then a semirecessed option might be the solution you need.
Once you have selected the proper sink and vanity for your bathroom it is important to consider which mirror best suites your design and use. If you are installing double sinks do you want one large mirror or do you want to break the space up and install a framed mirror above each sink to provide a design focal point. A pedestal sink is often paired with a circular framed mirror. In a small bathroom you often want to install a large mirror to reflect the light creating the illusion of space. Looking for additional storage? Maybe a framed medicine cabinet is your best option.
The mirror is an important feature, both from an aesthetics perspective as well as utilitarian. Frank's Glass can cut mirror to any size too mount above your bathroom vanity. Did you find the perfect frame for your bathroom mirror? Frank's Glass can cut mirror to go in it to provide that design focal point you are looking for. Give us a call at 513.829.8284 for a free estimate.