Bath Safety Month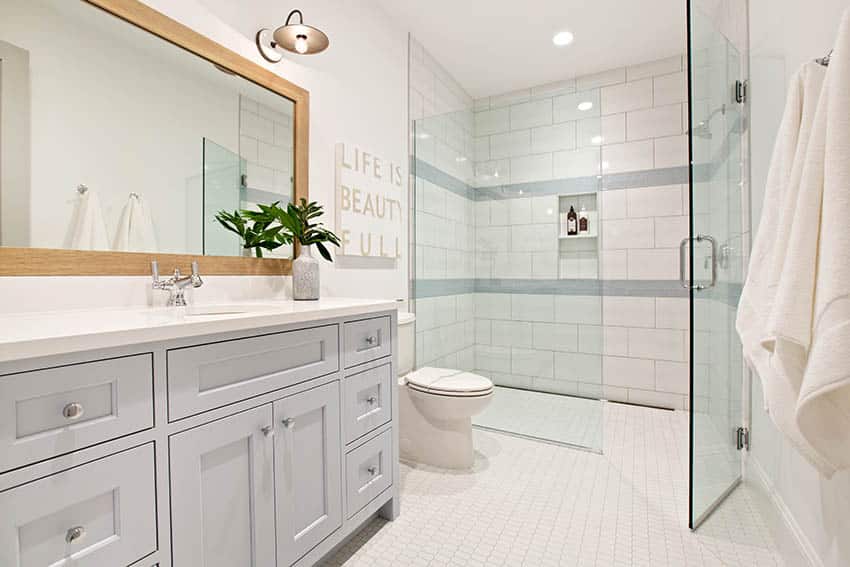 January is National Bath Safety Month so this timely article from houzz provides 10 tips for preventing slips & falls in your bathroom!
Install a curbless shower or low-curb shower. This will help prevent tripping over the curb & as you age will allow for you to wheel a walker easily into the shower.

Install a built-in tub enclosure vs. free standing. Although the free standing tub adds a design element to your bathroom as you age it is difficult to get in and out of the tub. Having the ledge on a built-in unit allows you to sit & swing your legs around to enter the tub. It is also much easier to bathe children in a built-in tub.

Install grab bars. This allows for safety as you have something to grab onto either when slipping or when cleansing ackward areas of your body. Today there are many designer options available.

Follow ADA Guidelines, such as curbless shower enclosure for wheelchair or walker access, higher toilet seats & installation of grab bars.

Build in a bench so you can sit in the shower.

Select textured materials for both your bathroom & shower enclosure floors.  This will decrease the chance of slipping.
Smaller tiles with more grout lines tend to be less slippery so consider safety when selecting your materials.
Consider textured materials in your shower enclosure, such as pebbled or wood slats.
Add a rug or bath mat, especially if your floors are slippery.  Just be careful not to trip over the rug, which can be helped by purchasing a rug or bathmat with a non-slip backing.
Good lighting is critical for safety in the bathroom.  Be sure to incorporate night lights so you can see on those nightly trips to the toilet!