10 Tips for Chic Little Bathrooms
September 29, 2014
|
Bathroom, Blue Ash, Cincinnati, Clearshield, Evendale, Fairfield, Framed Shower Doors, Frameless Shower, Glass Shelving, Hamilton, Hyde Park, Indian Hill, Mason, Mirrors, Oakley, Sharonville, Shower Doors, Shower Enclosure, Shower Hardware, ShowerGuard, Terrace Park, Tub Enclosure, West Chester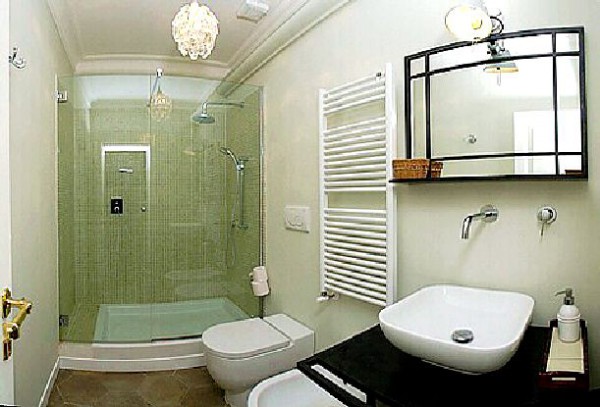 Have limited bathroom space? This houzz.com article has some great tips on how to get the most bang for your buck in a small bathroom! Get more visual appeal and storage in less space, following the lead of these stylish compact bathrooms.
Try a tiny tub. Tubs are available in all shapes and sizes...find the one that best fits your space.
Exploit corners. Corner shower enclosures are a great option for optimizing space. Wall hung furniture is a great way to create the illusion of space.
Finish with a soothing color. Color can make a real impact in a small space.
Keep it white and bright. White can create the illusion of space.
Work around awkward architecture. Add skylights or wall hung fixtures to bring in sunlight to streamline and declutter.
Experiment with darker shades. With the right lighting, dark shades can create an inviting ambiance.
Be smart about fixtures. Design the space around the features you want included in your design...showers and tubs can be constructed in almost any size to meet the dimensions of your space. Built-in vanities can provide sleek storage.
Use built-in shelving for display. Custom shelving can provide great storage. Glass shelving can be constructed in any size or shape.
Create a space with personality. Think outside the box!
Try a bath-in-bedroom setup. When space is at a premium, a bath can fit into a corner or end of a bedroom design.
Frank's Glass can help you with all your bathroom glass needs...whether it is a custom shower/tub enclosure, mirror or glass shelving, give us a call at 513.829.8284!