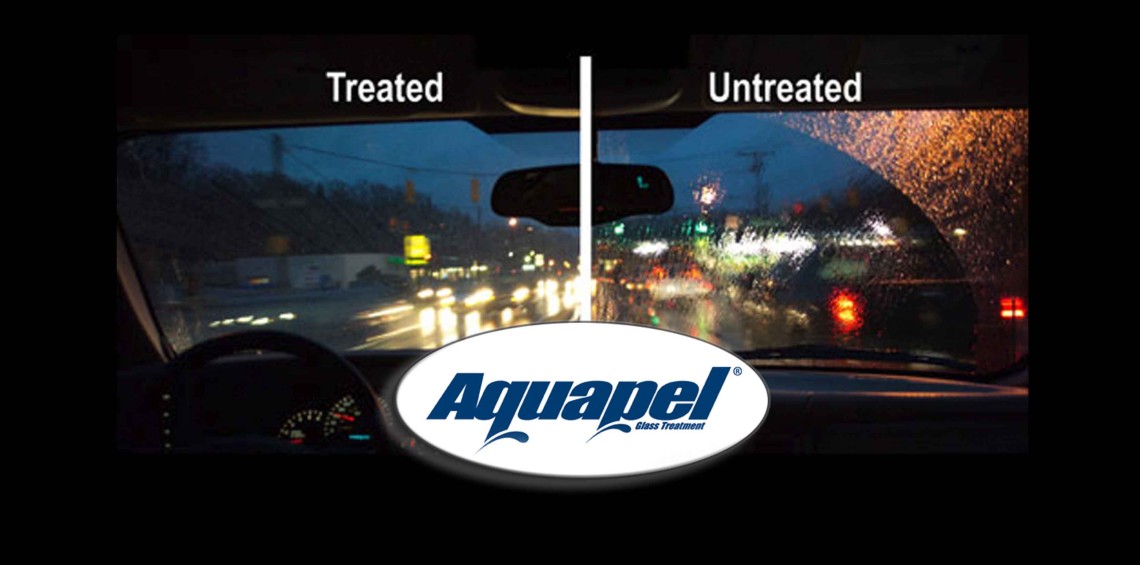 Aquapel Rain Repellent
Aquapel® Glass Treatment, developed by PPG Industries, improves a driver's ability to see clearly and drive safer. Aquapel Glass Treatment forms a chemical bond with the glass for a longer lasting affect for your auto windshield.
Aquapel Windshield Treatment is designed for professional application on windshields, side windows, rear windows, glass shower doors, or any other glass surface, Aquapel is a long-lasting glass treatment that:
 Repels rain for remarkably improved vision

 Makes it easier to clear ice, snow and even dirt

 Reduces glare in the rain, especially at night

 Helps reduce water marks and keeps down salt water
Unlike other commercial rain repellents that can wash away in a matter of hours, one treatment last 4-6 months under normal use.
Stop into Frank's Glass to have Aquapel® Windshield Treatment applied in minutes.  Only $10 applied for a safer driving experience!